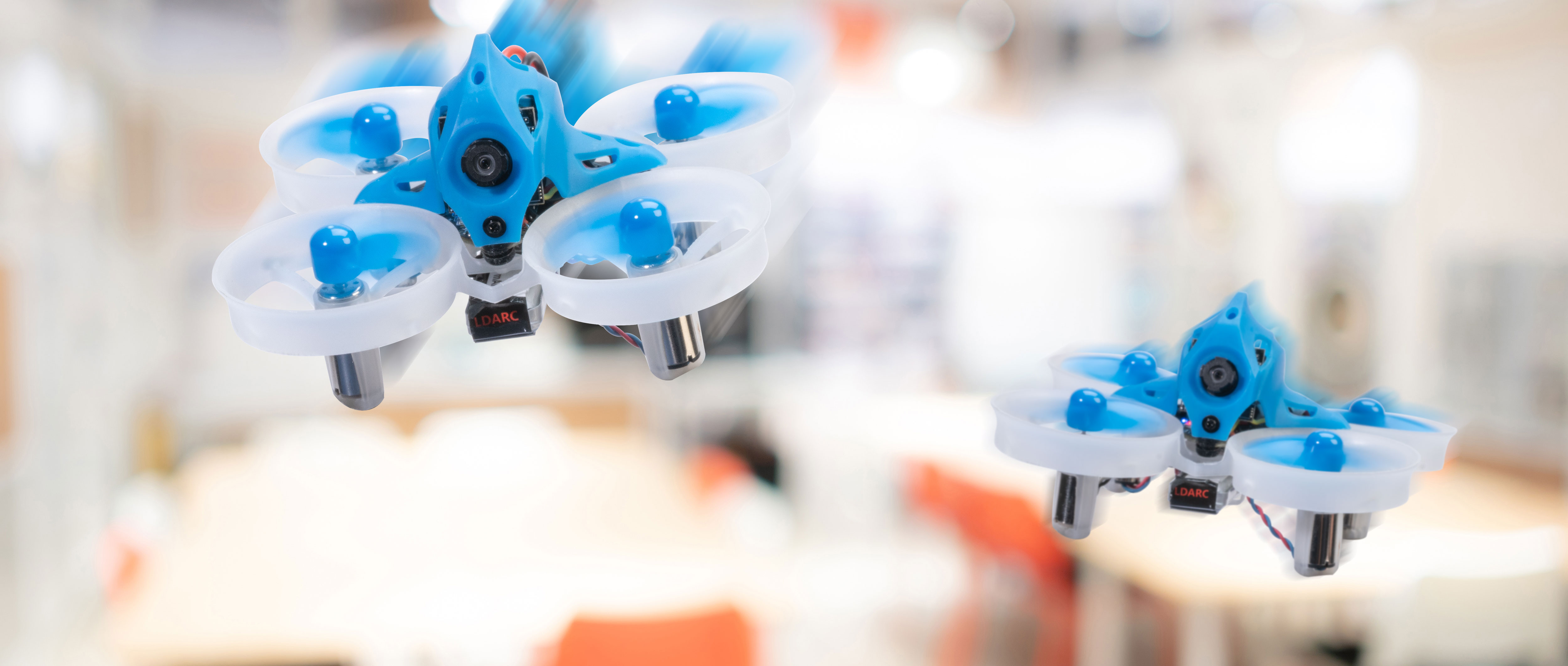 Micro drone
Start building yours today!
Shop now
Airgineers STEAM Challenge
Airgineers is a range of STEAM products that give secondary school students the chance to design, build and learn to fly a radio controlled quadcopter (also known as a drone). There is also a competitive element to Airgineers, as students can fly their micro-drones in team games, individual challenges and time trials.
Competition

If you would like to run your own Airgineers event please get in touch and we'll help you get started. Contact us at education@rapidonline.com.
Product Support

If you require technical support for any Airgineers products, please do not hesitate to contact us. Our videos on YouTube may also help.
Links

Autodesk makes software for people who make things. Whether it be in education or designing high-performance cars, towering skyscrapers, smartphones or films, the chances are you've experienced what millions of Autodesk customers are doing with our software.
FPV Freerider is a low-cost FPV drone simulator that is perfect for getting plenty of flying practice in. You can use the FlySky FS-i6S transmitter as a USB controller so it's just like flying your real drone.
Open source software for configuring multirotor aircraft. Betaflight is compatible with the Airgineers 3S and Micro Drone flight controllers as well as almost every other flight controller on the market.
Betaflight is an extension for Google Chrome so requires Chrome to be installed first.
The BMFA is the National Governing Body for the sport of model flying. Its aims are to promote, protect, organise and encourage model flying within the UK.
The Rotor Rush initiative links all the key elements of drone sports to promote a community in which all participants, regardless of their level, work together for the benefit of the whole sport.
From the young person who has learnt to fly drones at school through Rotor Rush Academy and now wants to join their local race organisation or chapter, to the professional pilot who wants to pass on their skills to others, to the pro-gamer competing in Rotor Rush Esports who wants to go on to race real drones at real events. By linking and supporting these key elements we create a stronger more unified sport for all to enjoy.
CLEAPSS has been working with schools for over 50 years to help facilitate the safe use of practical activities. If you require any advice on the safe use of any aspect of the Airgineers competition, contact CLEAPSS.
Kapture8 is an online portfolio and assessment tool that is used in education, CPD and training to record, assess and share evidence based learning. You can use Kapture8 to record, assess and share your learning journey whilst taking part in Airgineers.
To get the next Airgineers update, enter your email below:
By entering your email address you are consenting for your data to be used by Rapid Electronics Ltd for marketing purposes. You will be emailed newsletters, special offers and promotions. Some of this marketing may be personalised, based on your interaction with the Rapid website or products you have purchased. You may unsubscribe at any time by clicking the unsubscribe link on the footer of every email and request for your data to be erased at any time.